Each year, on the August full moon, the pilgrims follow Hinduism and Buddhism underwent a difficult trip to the Gosaikunda Lake, a magically beautiful lake on the Himalayan mountains in Nepal.
---
For many centuries, water and cultures have relationship with each other, and this is showed specifically in the Himalayas.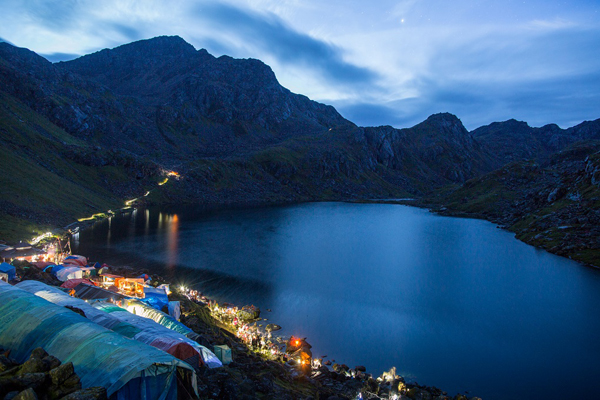 The Himalayan country is considered as source of "sacred water" because of the purity of the water, and it sustains the lives of hundreds of millions people living along the banks of the river flowing from the mountain.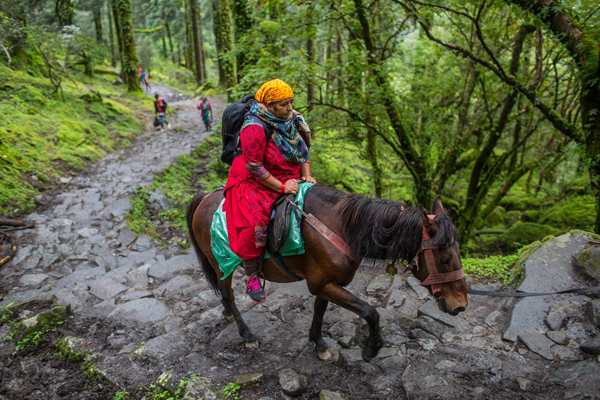 One of the sources of water is the Gosaikunda Lake in Rasuwa, Nepal. It is located at an altitude of 4,380 metres above the sea level. Water from Gosaikunda lake nourishes one of the major rivers in the Gandaki River basin, and is considered being "sacred" for both of Hindus and Buddhists. Hindus believe that the Shiva's Gods were born here.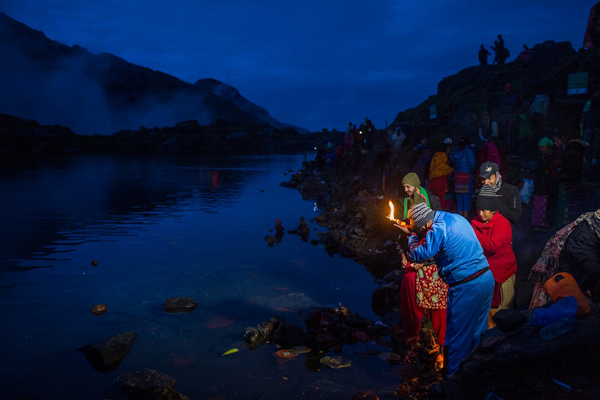 The lake is also a popular destination for hikers in Nepal, and is one of the Ramsar wetlands. It is located in the Langtang National Park.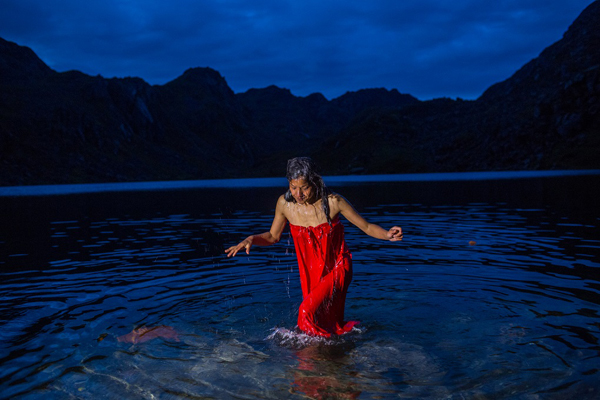 Every year on the full moon of August the Festival of Janai Purnima, thousands of Hindu and Buddhist pilgrimage to Gosaikunda Lake to search for the "holy water". On the day of the full moon August, pilgrims bathe in the Lake to purification of the body and soul. They also get water from Gosaikunda Lake onto their water bottles to take home. Holy water is retrieved to represent cultural and religious activities in Nepal.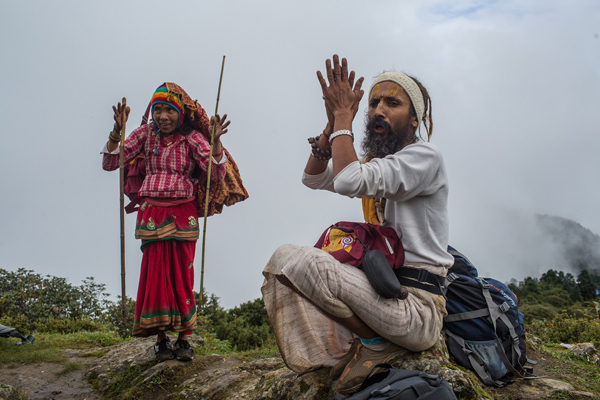 It takes 2-3 days to walk from Dhunche, the headquarters of Rasuwa district, to the Gosaikunda Lake. The pilgrims in several different ages climb. In spite of a very difficult trip, religious and cultural values of the holy water are further motivation for the pilgrims during the journey.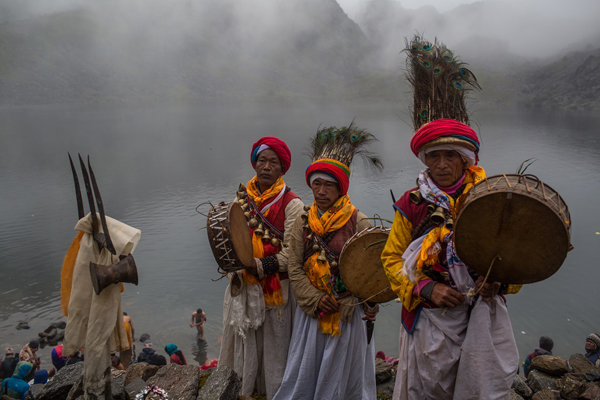 Then they bathe from morning to night in the freezing cold water, they worship the water and meditation in front of the Lake.