Trekking is a kind of walking hardship in the remote wilderness, even with rugged terrain. This is really an adventurous tour because visitors who take part in these journeys will go to places where there are few people or regions that are usually only available to native speakers. This tour requires participants to have good health, tolerance, and adaptability along with the minimum, simplest service conditions.
---
The following classic trekking destinations introduced by LonePlanet Magazine are the ideal places for professional trekking tourists. They all require a healthy body, tough legs and usually only need a bit of money to pay for the room fee. However, if you choose to explore any of the points below, you will also experience interesting things and will gain valuable experience for the rest of your life.
1. GR20, France
Founded in 1972, the GR20 connects Clenzana in Balagne to Conca in northern Vecchio. To make a trekking tour here, visitors have to spend about 15 days walking through 168km, going through a hard road with forests, windy craters, ice lakes, marshes, snowy mountain peaks for to the plain…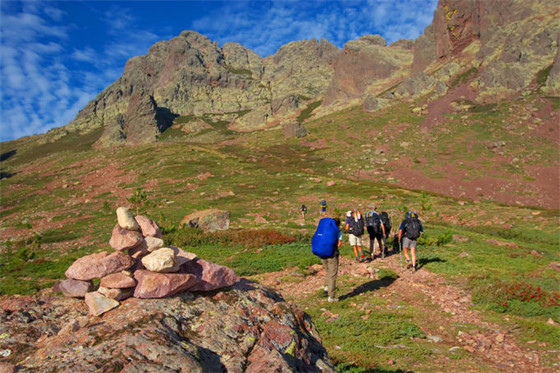 There will even be a steep, rocky road, and the bridges are slippery and slippery. All are not for the weak and discouraged travelers. If you experience these difficulties, you will enjoy the joy of the winner.
2. Camp on Mount Everest, Nepal
Located at an altitude of 5,545 m (18,193 ft) at Kala Pattar, the three-week trip to Everest Base Camp is an extremely popular choice for trekking travelers here. This will be a difficult trip for visitors to overcome the difficult terrain, conquer the height under the support of Sherpa people.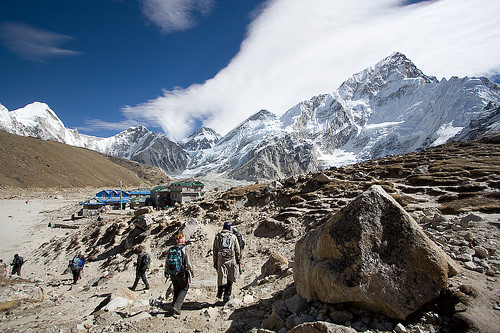 According to experienced people, before conducting trekking tour to Mount Everest, visitors need to have a time to stay in the nearby city to get used to the climate and altitude. Otherwise, climate change and sudden pressure can make you faint. On the other hand, whether explorers or trekking to Everest Base Camp also need abundant health and little money. A trekking tour of this type also costs about 2,000 USD. Trekking on Mount Everest is a tour that attracts many adventurous travelers.
3. Himalayas, India
In the ancient language, the Himalayas means "The whereabouts of snow", stretching across the Asian continent, passing through five major nations: Bhutan, China, India, Nepal, and Pakistan. The Himalayas is also the highest mountain range on the planet, home to 14 mountain peaks higher than 8,000m, including Mount Everest.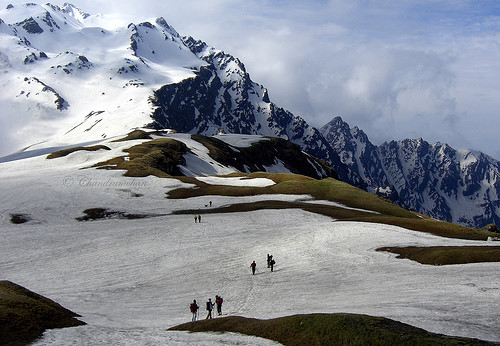 Every year, several hundred thousand tourists come to explore the high peaks in the Himalayas system. So if you're just going alone, try the trekking experience at the top of Mount Himachal Pradesh. Usually, pedestrians take about 24 days to travel from Spiti to Ladakh.